There are some basic traits of an outstanding salesperson that all great salespeople have. If you have these traits, then sales might just be your niche.
They Have a Positive Attitude.
Successful sales professionals always present their solutions with positivity. A positive vibe can create confidence and trust in a person the product or service they are selling.
They are Personable.
You will get nowhere in sales if you can't strike up a conversation with another human being. The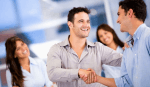 person who can grab attention, maintain a conversation, and make the other person feel like all their attention is being given directly to them is a real salesperson. Fulfilling the need of every person to be heard is what makes great salesmen. Your customer wants to know that they matter to someone else. If you are a smart salesperson, you will be that someone else. And the sale is yours.
An outstanding salesperson communicates clearly.
You might only have two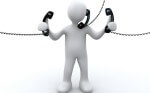 minutes to pitch your sale to your potential customer. Are you going to blow it rambling on about something that may or may not matter? If you can't communicate clearly then you have already lost your sale.
They are Honest.
Being able to communicate and being personable will never help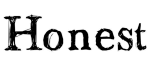 you if you can't be trusted. If a customer comes to you with a complaint, they should feel reassured that you are handling the problem, and they can count on you to get the job done. In addition to that, if you are selling a product or a service then you need to be able to stand behind that product or service. If you can't, your ability to sell will suffer tremendously.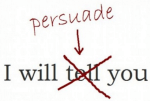 They are Convincing.
You have to be able to show your customer why your product or service is superior to other products or services. Or you have to show that your product or service is going to help them in some way and they should not live without it. This motivates your customers to not only buy from you, but to keep buying from you.
They are knowledgeable and informative.
There should not be an answer that you do not know. If a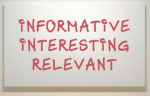 customer wants to know where the part number 11,342,051 was made, then you need to know exactly where that part was made and preferably the workers name who made it. Now this is an extreme example, but this is the mark of an outstanding salesperson.
Keep the above in mind when you are looking for your next outstanding sales rep. Also, consider consulting a Sales Recruiting firm who are specialists at finding people with traits of an outstanding salesperson and presenting them as finalized candidates.