Topics Discussed In Our Digital Sales Training & Coaching Programs Include

A few quick facts about digital/online learning:
Digital learning typically requires 40% to 60% less employee time than learning the same material in a traditional classroom setting
After implementing a digital learning program in their company, IBM found that participants learned nearly five times more material without increasing the time spent in training.
According to Molly Fletcher Company, organizations can achieve an 18% boost in employee engagement by implementing a digital learning curriculum and environment. 
Digital learning is good for the environment.  Britain's Open University's study found that producing and providing eLearning courses consumes an average of 90% less energy and produces 85% fewer CO2 emissions per student than conventional face-to-face courses
Prepare Your Sales Force for the World of Digital Sales Training & Coaching
Recent studies show nine out of every 10 high-performing sales professionals consider social networking platforms like LinkedIn an important part of their sales strategy and critical when it comes to closing deals.
These studies – that pre-date the COVID-19 pandemic – revealed more than 70% of leading reps were active on LinkedIn while over 65% used Facebook and 45% relied on Twitter. Fast-forward to today and it is safe to assume these numbers have only gone up.
Perhaps even more interesting than numbers of digitally active sales professionals were the statistics that showed we have reached a point in history where there is virtually no generation gap when it comes to purchasing products and services online.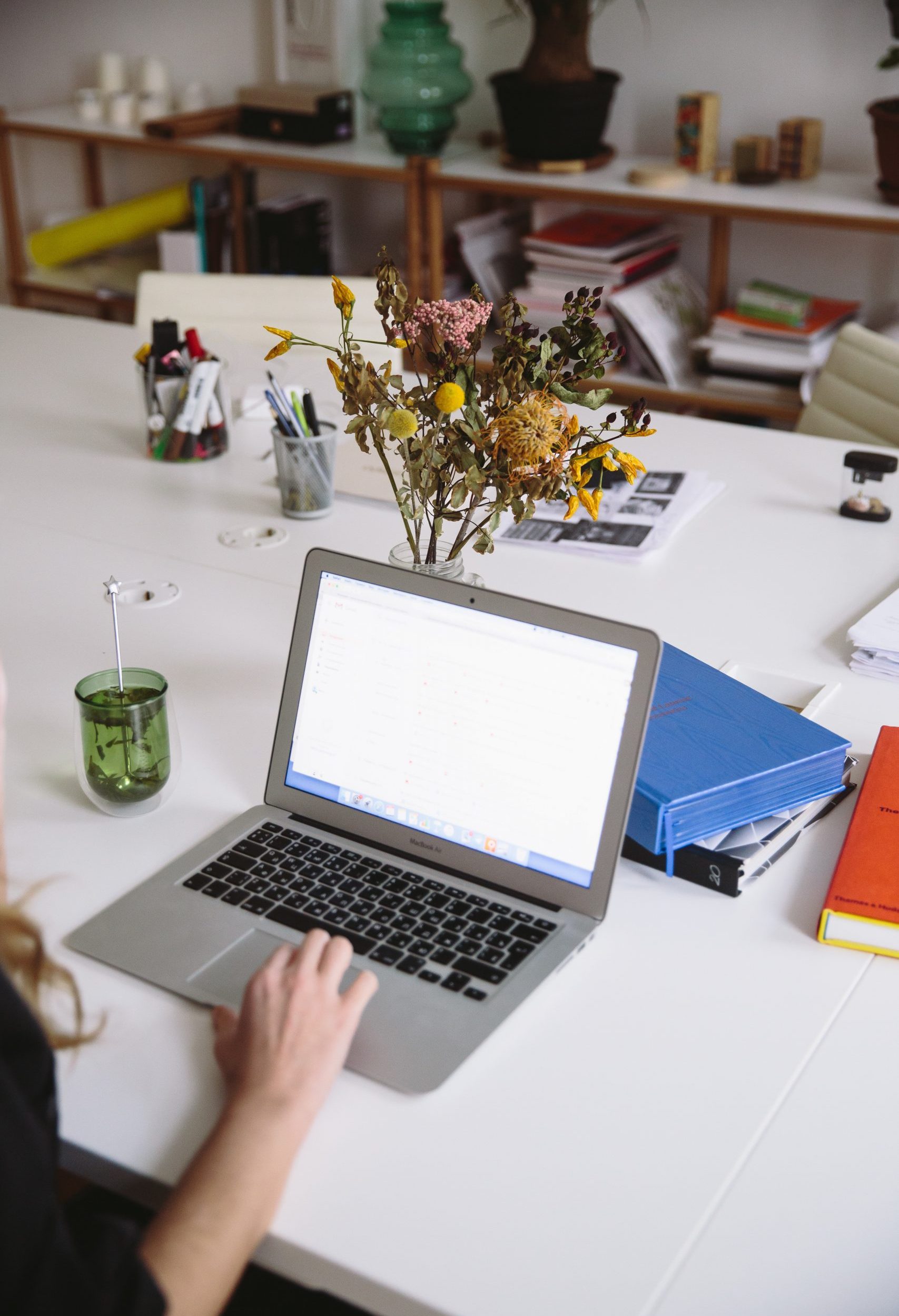 Here are some fascinating numbers that illustrate the necessity of sales reps to be digital sales experts. These statistics pre-date COVID:
Boomers – More than 70% use mobile apps to research companies and products

Generation X – More than 80% use mobile apps for this purpose

Millennials and Generation Z – The number was over 90%
Additionally, all generations showed a tendency towards buying products or services without being influenced by a traditional salesperson. Here are some more pre-COVID statistics:
Boomers – 80% bought online without ever speaking to a salesperson

Generation X – Almost 90% did the same thing

Millennials and Generation Z – Over 95% never spoke to a sales representative when making a purchase
As an increasing amount of our time is spent online, it is important that sales professionals receive digital sales coaching to prepare them for this new reality.
Why digital sales training programs?
The answer to that question is two-fold. First, sales reps must get used to doing things in a digital setting if they hope to be successful. Second, digital selling is different than traditional selling, and it requires new skills to be learned and mastered.
Before examining what sales professionals and companies need to do differently to attract customers in the digital age, it is important to explore consumer behavior and how it has changed.
Overall changes in consumer behavior are largely the same regardless of the specific type of consumer. For example, new trends in purchasing by consumers are also being seen in B2B (Business to Business) transactions.
One of the biggest changes has been with regard to the role consumers see the sales professional playing in transactions today. The days of sales reps being viewed as the authority on a product are largely over. Today, it is easy for customers to conduct their own research online. In a matter of minutes, they can find non-biased reports or reviews and other details on the benefits or advantages of one product or company over another.
Digital sales coaching statistics that sales leaders should know
A survey of 2,500 sales organizations found that those with "comprehensive digital sales coaching programs" have 218% higher revenue per sales representative and 24% higher profit margins.

Digital Sales Training increases retention rates by 25% to 60%.

Digital Sales Coaching can increase the income of sales reps by up to 42%
 (Sources: eLearning Industry & Statistica)
Digital Relationships Close Sales
Businesses that are successful at digital selling have sales professionals that are proficient at making themselves part of the buyer's journey. This voyage usually begins with a digital search followed by reading online reviews or using social media to find out more about a product or service.
By providing your employees with access to industry-leading digital sales training services, they will learn how to become your customer or prospect's "travel buddy" rather than their "tour guide." They will also learn valuable digital selling skills such as how to remain a part of the buyer's journey even after the sale.
A recent survey by Forrester, a US-based company focused on technology and change highlights this shift in consumer behavior. The survey found that 60% of B2B companies prefer not to use sales reps as an informational source about a product; 62% reported they chose vendors from information found online and did not speak to a sales rep when making a purchase.
The days of hyping the benefits of products or services with aggressive promotions are over when it comes to building a customer base. These strategies are simply too easy to block, avoid, or delete in today's digital world. Instead, working with a customer to identify a need or a problem before leading them to a solution is a critical part of creating interest and driving the customer toward a purchase.
This signals a change in the role of the sales rep and should be a central consideration in any company's overall digital sales strategy. Training sales reps to connect with customers as expert problem solvers is a skill that is more critical than ever.  Teaching sales teams how to effectively promote the company's brand and products online and offline is also critical to the success of your company.
Here are a few facts about the growing phenomenon of digital sales:
80% of Boomers purchase without ever speaking to a sales rep

86% of Gen X do the same thing

95% of Millennials and Gen Z prefer to use self-serve online portals
Digital Buying Habits Are Not The Same
Right now, it is estimated that more than 20% of sales professionals do not have the digital sales skills they need to compete in a digital sales environment. Certified digital sales training programs teach sales reps how to take a collaborative approach to sell in a digital world that focuses on helping the buyer find a solution to their issue.
Here are some more revealing statistics about digital buying trends:
Boomers – More than 25% prefer to use online chat to get questions answered

Generation X – More than 80% prefer online chat

Millennials and Generation Z – More than 90% prefer the online chat option

Boomers – Over 50% make purchases on social media.

For the younger age-groups – More than 90% buy through social media platforms
In the wake of the COVID-19 pandemic, all the numbers in this article are only going to get bigger. And, that being the case, if you want your sales teams to be successful in our new digital world, you will need to engage experienced digital sales coaches and digital sales trainers. Our professional digital sales training and coaching programs develop the skills your sales reps are going to need to succeed.
Digital Sales Skills Training Revolves Around
Generating Superior First Impressions (first impressions matter!)

Build New and Sound Prospecting Practices (fight the fear and get in gear!)

Creating New Value Propositions that Individual Customers Understand

Developing More Effective Presentation Skills (know what your selling – inside and out!)

Learn How to Handle Customer Concerns & Rejections Effectively

Increase Willingness & Ability to Close the Sale (many professionals don't know how to close! Although they may know the product they may never actually effectively ask for a signed contract).

Cultivate Your Customer Relationships staying in touch and being there for your clients can build your sales job into a career).

Increase Sales with the Ability to Effectively Ask for Referrals

Areas of Focus for Digital Sales Training & Coaching
Tactical Sales Auditing and Organizational Assessments

Programs that develop and train the sales management force

Creating parallel goals and objectives between sales professionals and the organizations they work for, generating a definite advantage.

Mentoring the sales staff and management staff and designing custom programs to help meet set goals and objectives.

Developing a new and elite sales process that revolves around a performance-driven team.

Consulting and further mentoring the entire organization and sales force to improve interconnectedness to stabilize your process.

Breaking down problems into their simplest forms to create effective solutions.
Additional Areas of Focus for Digital Sales Training & Coaching
Understanding Sales Objections

Prospecting and Territory Management

Opening the Sales Call

What To Ask and How To Listen

Presenting Solutions, Overcoming Objections, and Closing the Sale

Developing Clients for Life

Sales Coaching for Performance
All digital sales training and coaching content is customized and specifically developed for each organization and industry that we work with.
The term "instant gratification" almost doesn't apply to how quickly people want things done these days. So, if your customer has to click through 15 Google links to get the information they want, you're probably going to lose their business.
An effective digital sales trainer or coach knows this, so be sure to ask specific questions about how long they intend to spend on each topic before investing in their digital sales training services.
Ironically, this is going to involve you becoming a digital customer just like the ones you're going to be attracting in the digital world. All things considered, it's a great place to start.
Superb management is critical to the success of any sales organization.
Our Digital Sales Training and Coaching Helps Sales Managers Improve Their Sales Forces
Our Digital Sales Training and Coaching Also Focuses On Decreasing
Inefficient Sales Process
Get engaged with our digital sales trainers and coaches today by calling today 847.359.6969.
Or Contact The Sales Coaching Institute for a complimentary sales force audit.