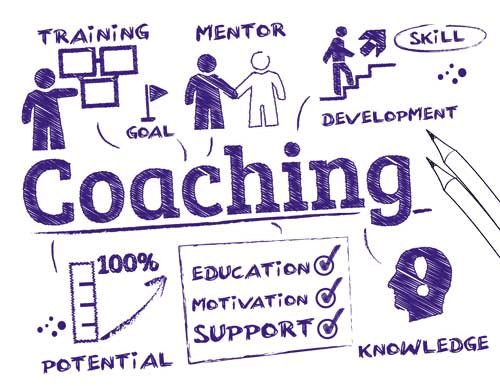 1 on 1 Coaching for Sales Professionals
You're good, you're smart, you're consistent and the results are not quite where they should be. But if you're willing to do the work, you can get the results you are looking for. That's what makes the sales profession so great. Most salespeople say they want to make their numbers, but not many sales reps are willing to do whatever it takes to achieve those numbers. Improving your sales process starts with engaging one-on-one sales coaching with a professional sales coach.
Start making your numbers and hold yourself to a higher standard! Connect with people in a way that you have never connected before.
This is a chance to change your sales career and your life. But remember, if you don't take action, there will be no positive outcome. It's hard making your numbers, selling is hard! If it was so easy, everyone would do it!
How bad do you want it? Well, it's no longer enough to want it! YOU HAVE TO GO FOR IT!
Discover that Selling is a
Process of Identifying
and Filling Customers'
Needs and Creating
Value for Them!
Our One-On-One Sales Coaching Strategy
Create a sales action plan that works for you and your product/service
Prepare proven sales strategies for your samples or product demo
Perform detailed studies of your prospects and clients
Plan the Sale
Determine decision maker
Get the customers attention, interest, desire & action to a positive outcome – a sale
Create trust and rapport
Be a trusted advisor
Open the Sale
Learn to ask the right questions for different prospects
Learn to listen and care
Expand the dialogue to get crucial facts and information
Learn to ask for referrals and new business when appropriate
Discover the Opportunity
Learn to link your service/product to the customer's needs and priorities
Learn how your product/service is a true solution
Sell value, not price
Cross-sell and Upsell
Overcome objections and stalls
Solve the Problem
Tactics to advance/close the sale
Learn rules of influence
Hold customers accountable
Get Customer Commitment
Sustain performance-based habits
Take ownership
Setting goals, not deadlines
Minimize stress factors
Maintain a positive mental attitude
Develop self-confidence & motivational techniques
Develop proactive motivational techniques and strategies
Develop yourself (step away from the average)
Motivate Yourself
Who Will Benefit from One-on-One Sales Coaching?
We have the privilege of working with leading organizations across North America.