Our Executive Sales Recruiting process is customized and designed to hire the most qualified and willing candidates that are immediately ready to improve your business's revenue stream.
At the same time, our executive sales recruitment experts are focused on ensuring that the candidate you hire will drive the business success of your company. We assess the position, corporate strategy, cultural fit, and operational readiness of the candidate.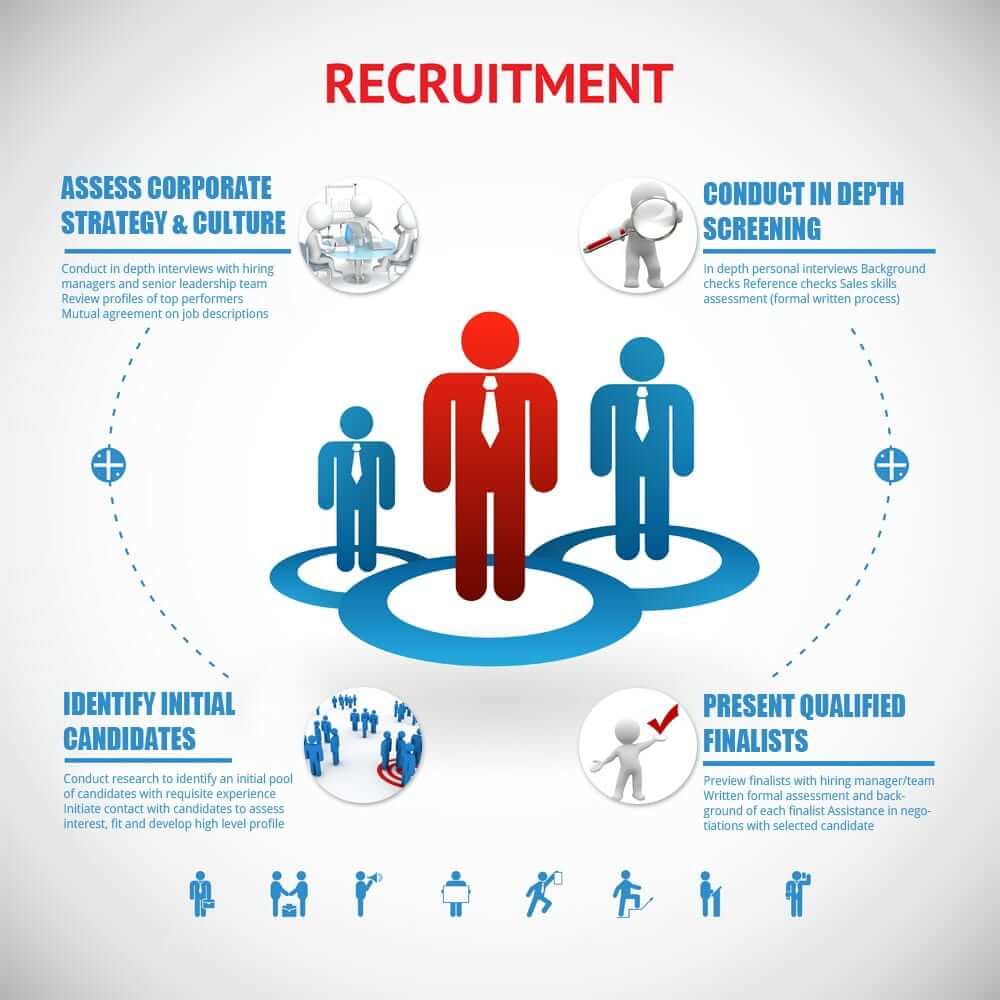 The Sales Coaching Institute specializes in filling all levels of sales talent from the inside sales rep to account executive to a senior-level sales leader. Our nationwide network of contacts allows us to quickly develop a pool of candidates, conduct initial screenings and present a pool of qualified finalists. We perform an exhaustive review of the performance history, willpower, and motivation of each candidate in order to ensure the highest possibility of success.
Benefits of our Executive Sales Recruiting Services Include:
Eliminate the risks and costs associated with sales turnover

Full your sales leadership roles with the best talent in the industry 

Control and predict hiring costs

Reduce time-to-fill key sales and leadership positions  

Scale hiring up or down quickly

We offer a variety of executive & non-executive search investment options including retained and contingency
Develop targeted recruiting initiatives based on industry and country/regional nuances

Sales roles we can help you place include, Chord Revenue Office, Vice President of Sales, Director of Sales, Regional Sales Manager, Inside Sales Director, Inside Sales Representative, Sales Development Representative, Business Development Representative, Outside Sales Representative
We can't solve problems by using the same kind of thinking we used when we created them."
Albert Einstein
We Are Here To Serve You
We have deep experience, connections, and affiliates in software/high tech, telecommunications, manufacturing, and service industries. Our focus on B to B sales talent allows us to bring clear and unlimited industry knowledge to your search. This sets the foundation for success.
Understanding how to spot a candidate who is polished, professional, highly communicative, and personable versus just picking out a well-written resume is key to making the all-important 'right' hiring decision. We have developed a best practices process for measuring the key traits of a successful sales hire and bring the experience we have to each and every executive sales recruiting search.
Sales has the highest turnover rate of any profession in North America – over 40% annually. The wrong hire costs time, money, and resources. Our executive sales recruitment experts will transform your sales hiring process. You will hire the right professional who will hit the mark and stay with your organization for the long haul.
Free Sales Consultation
Schedule a free, no-obligation telephone consultation today!