Sales Compensation Consulting Services
In order to hire the best, you have to offer the best!
John Preston, a professor at Boston University, once said, "The nicest thing about not planning is that failure comes as a complete surprise and is not preceded by a period of worry and depression." While that sounds like a liberating way to live life, let's face it: planning is crucial. Relative to sales compensation plans, actually having a plan is the best way to go. Compensation drives behavior. You are doomed to failure, unless your sales compensation plan is laid out and simple. In the profession of selling, compensation drives behavior
What can adopting a sales compensation plan do for you?
Well, for starters, it can create incremental revenue opportunities. The proper plan can provide clear direction to drive your activities and those of your team. Planning also helps integrate new and virtual team members faster and more effectively. These days, everyone is plugged in, and working remotely is more and more popular, so the more prepared you are to quickly and effectively integrate new members of your staff, the better. Try using professional sales recruiting services to integrate staff members more quickly and effectively. New members of your sales force will appreciate the efficiency and will feel they can rely on you and the plan. Additionally, effective strategies enable management to make informed business decisions as they relate to sales.
Sales is the highest paying hard work and the lowest paying easy work, and having a plan only makes that work more effective. A study conducted by CSO Insights in 2012 found that 61 percent of sales executives listed increasing revenue as their first priority, while 56 percent valued increasing sales effectiveness. One way to easily increase your sales effectiveness is to adopt a sales compensation plan that works—for you and for your team.
THE SALES COACHING INSTITUTE SALES COMPENSATION CONSULTING PROCESS & METHODOLGY
Five key steps to developing an effective sales compensation plan:
Develop communication and implementation strategies
Assess individual pay positioning and begin quota-setting
Develop communication materials
Train sales managers
Roll out incentive plans
PLANS: SUCCESSES AND FAILURES
First, we must attract top talent. In order to hire the best, we have to offer the best. Plans designed for average performers attract average sales team members. But instating a successful sales compensation plan allows us to attract and hire the best talent out there.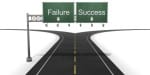 COMPENSATION DRIVES BEHAVIOR
Well-devised sales compensation plans work. And there are three reasons why:
Economic – When it comes to the economics, it's not only about the money. Health protection, security, weather, physical safety and purchasing power all come into play too.
Social – Socially, employees like to receive positive recognition. They want to live in harmony.
Self-Construct – the person's pursuit of self-accomplishment, are they growing and maturing.
When one or any combination of these components is misaligned, the results could be detrimental to the sales force's profitability. In short, the sales culture counts. Our sales compensation planning addresses all aspects of any given sales culture.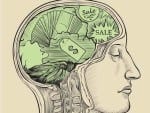 SETTING THE FRAMEWORK
Our Sales Compensation Consulting Sets a Framework that:
Clearly defines objectives.
Tracks and accurately measures performance.
Rewards achievement and monitors results.
Details progress and obstacles.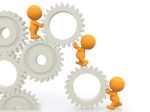 PLAN DEVELOPMENT
No sales compensation plan can be a success without practical development. Here are the main areas we concentrate on to make sure your sales compensation plan is successful.
Selecting the right time to develop a new compensation plan
Analyzing your current plan to determine whether the plan is still relevant in today's market
Determining what changes you need to make and how to make those changes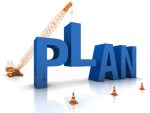 ALIGNING YOUR PLAN WITH COMPANY GOALS
The Sales Coaching Institute aligns your sales compensation plan with your company's goals and objectives.
There are four general steps we follow:
Detail your costs
Detail your compensation plan
Identify the features of a best-case compensation plan
Put it all together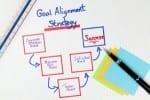 IMPLEMENTATION
In order to develop communication and implementation strategies we help you:
Establish and charter the implementation team, including explaining all individual roles and accountabilities.
Identify key messages and themes, and determine when and how you will facilitate the required training and communication events.
Establish a very detailed rollout schedule and plan an effective date.
Set key milestones for each deliverable/activity, figure out training dates, and establish incentive plan conversion methodology and a transition period.
Be sure to program IT systems for ongoing plan administration as well.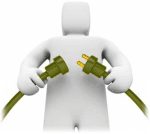 Common mistakes company leaders make when implementing new sales compensation plans:
Commission/bonus payout is not based on revenue, margin or overall cost and expense structure.
The base salary is too large of a percentage of the total compensation, so the sales team is not motivated to sell.
The plan is a legal contract that can't be changed without due process.
The plan does not provide the proper incentive for the right behavior.
The accelerated commission or bonus paid for attainment after exceeding goal is too high.
There are too many components or measurements—it's too complex for the sales team to understand.
The plan is designed by a manager or executive who has little or no experience in developing sales compensation plans.
The time limits for commission payments are not specified.
The type of revenue (i.e., product, services, maintenance or royalties) for which commissions are paid is not clear.