While still a relatively new practice, bringing in an outside sales speaker has proven hugely efficient and effective for the many organizations and businesses that have already tried it.
In fact, some of the biggest companies in the country have been engaging third-party sales speakers for years to prepare their teams to obliterate their targets through performance-based training and coaching.
In Richmond, Virginia, interest in sales speakers has skyrocketed as companies follow the example set by industry leaders who are already benefitting from providing outside ideas and strategies to their workers.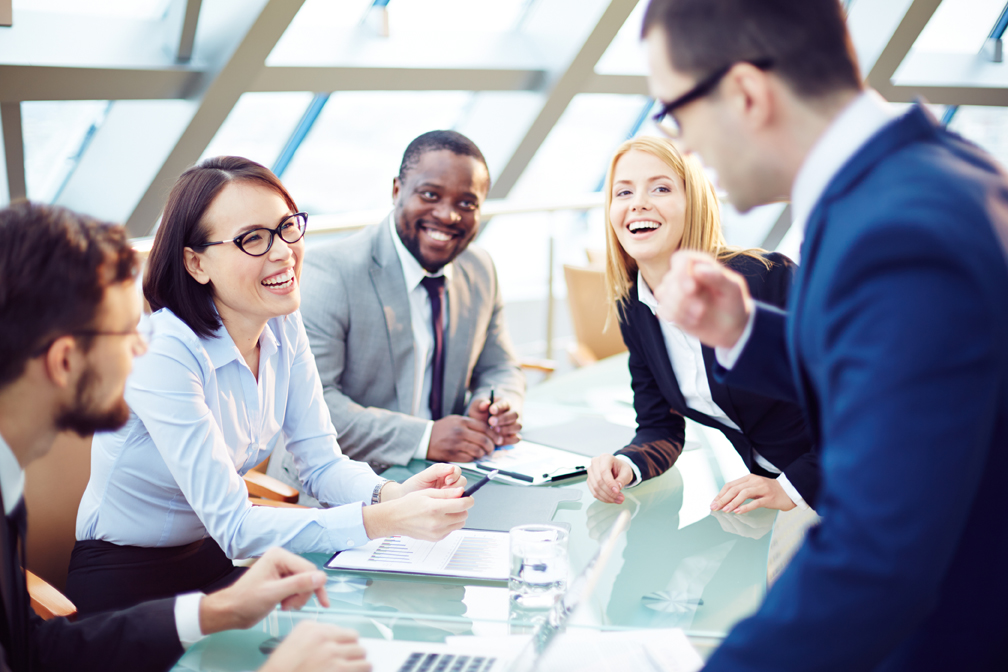 Many of these businesses report dramatic increases in their sales teams' conversion rates as well as considerable benefits to their overall performance.
The Sales Coaching Institute provides its clients with customized sales training and sales coaching programs that concentrate on their specific needs by creating ongoing programs structured to help them run better.
The Institute sharpens selling skills, reorganizes daily activities and increases the performance of any sales team. Its certified Richmond sales speakers each have more than 20 years of experience providing expert advice to a range of industries.
Bringing in a sales speaker is a big step, and it is a decision that should not be taken lightly. Just know that The Sales Coaching Institute's speakers are committed to helping every client increase sales and boost their overall success.
Richmond Sales Speaker Areas of Focus
Sales and business procedures
Interpersonal skills
Non-verbal communication
Prospecting strategies
Product and service awareness
Positive 1st impressions
Nurturing relationships
Handling rejection
Responding to objections
Selling styles and activities
Clock management
Offering value-based solutions
Discussing price-based topics
Interpreting behavior
Staying positive
Qualifying prospects
Effective sales processes
Our Richmond speakers motivate sales teams to take on new challenges, try new approaches to selling and improve their overall performance.
Additional Areas of Focus
Honing leadership skills
Increasing energy
Boosting efficiency
Accountability
Tactical planning
Assigning tasks
Motivation
Building confidence
Goalsetting
Attitude
Not selling price
Developing a confident team
Interactive training
Refining business acumen
Best practices: account management
The importance of data
Choosing the right CRM tools
Nine Things That Require Little Talent to be a Selling Success
Punctual
Hard working
Best effort
Energy
Mindset
Enthusiasm
Coachability
Going the extra mile
Preparation
Key Aspects of Sales Management Training Include
Business Acumen Sales Training
The Sales Coaching Institute's Business Acumen program will engage your sales reps in a day-longy, game-based training simulation that teaches how to craft winning sales solutions and decision-making skills that increase profits and improve sales leadership qualities for everyone who complete the course.
Sales Assessments
Our detailed Sales Assessments provide in-depth analysis of every aspect of your sales team operations. This ensures that your team will be better able to capitalize on opportunities that make a difference to your bottom line.
One on One Sales Coaching
The One-On-One Coaching program trains sales professionals to sell with confidence. Our Richmond sales coaches offer a new perspective of each rep's unique selling style and capabilities. We are dedicated to delivering an effective and actionable sales strategy tailored to the specific sales training goals of your sales team.
Improve Through our Detailed Sales Assessments
An outside perspective from an experienced and knowledgeable sales coach provides teams of all skill levels a chance to discover their full potential. The Sales Coaching Institute's Sales Assessment program is delivers valuable advice, feedback, and training solutions to your organization's sales professionals. We'll provide a thorough analysis of your team's capabilities, tendencies, and selling habits to guide them through our engaging training program. Train with experienced, professional sales coaches and gain the upper hand in today's competitive sales environment.