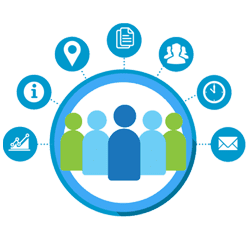 Prospecting is the first step in the sales process. Prospecting involves territory management which is the process of determining the potential of your sales territory, setting a realistic prospecting goal and identifying the most efficient way to achieve your objectives.
Learning Objectives
Define Territory Management
Techniques for Prospecting and Qualifying Customers
Determine How to Plan for Sales Opportunities
Identify Techniques for Making Contacts with Prospects
Identify Strategies You Can Implement for Prospecting & Territory Management
This online sales training program from The Sales Coaching Institute will teach you fundamental prospecting techniques for effective territory management.