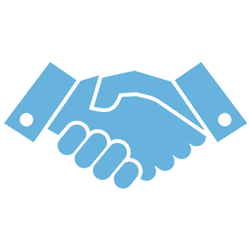 You've made your calls, asked the right questions, and listened to your customers to understand their unique problems. Now it's time to present the solutions and close the deal, but it won't be that easy. Presenting solutions in an engaging way that will captivate your customers while handling any objections they might have is an important skill to master. This module will help you close more deals and become a successful consultative sales professional by learning to present solutions and overcome objections.
Learning Objectives
Develop effective techniques for presenting client-centric solutions
Understand how to describe features and benefits of a product or service
Identify common customer objections
Understand how to deal with and overcome objections
Identify steps for closing
Develop effective techniques for closing the sale
Our online sales training class will teach you how to present solutions to customer problems in a way that will encourage them to learn more about your product or service. You'll learn how to speak the language of your customers, develop effective presentation techniques that will appeal to their sensibilities, and handle objections in a calm and professional manner.